May 23, 24, 25, 26, and 27, 2019
On Memorial Day Weekend for the past several decades multiple organizations across Hopewell Valley have been presenting programs and events that celebrate its rich heritage. Under the direction of The Hopewell Valley Heritage Committee several of those organizations are partnering for the second year to offer a full weekend of events all of which are free to the public. This year we are featuring the stories, culture and contributions of Native Americans in this region.
Partnering Organizations
The Hopewell Museum
Stoutsburg Sourland African American Museum
The Hopewell Valley Historical Society
The Stoutsburg Cemetery Association
The Pennington African Cemetery Association
The Hopewell Public Library
The Pennington Public Library
Washington Crossing Park Association
Hopewell Valley Veterans Association
We are seeking sponsors for this event.
There are three sponsorship levels
available and they start as low as $50.
$50 – $100 Community Sponsor
Listed as such on our website and Facebook page.
Bobbie Fishman, The Bear and the Books
Robin Koeppel Hepburn, Orion Jewelry Studio
John Hart, Rosedale Mills
John Hart, John Hart Farms
Max Hayden, Maximillian Hayden Architect, Inc.
The Hogan Family, Hogan Electric
$101 – $300 Community Partner
Listed as such on our website and Facebook page with a link to a website, if applicable.
Elisabeth "Beth" Kerr, Weidel Realtors
Jim Baxter, Baxter Construction
Sandy Brown, Gloria Nilson & Co. Real Estate
dandelion wishes
$301 + Event Sponsor
Sponsors will be listed as such on our website and Facebook page with a link to a website, if applicable
The Family of David H. Knights
Blackwell Memorial Home (K.R. Latham, Mgr. NJ LIC 4625)
ADDITIONAL SUPPORTERS
"Each of the partnering organizations holds pieces of the puzzle that is the history of our community. By connecting these pieces together, we can present a fuller and fascinating picture of Hopewell Valley."
—Catherine J. Fulmer- Hogan, Committee Chair
All inquiries should be emailed to: hvheritageweekend@gmail.com
Or made via phone to: (609) 213-1817
Thursday, May 23
6:00 to 7:30pm
OLD-FASHIONED ICE CREAM SOCIAL
Join friends and family for an old-fashioned ice cream social along River Drive in Titusville, NJ from Trimmer Ave. to Church Rd. Our community will be treated to ice cream from Johnson Family Ice Cream as they take in the beautiful views along the river. Perhaps, if they are lucky, they can take a trip back in time with one of our residents in Revolutionary War Era dress.
Thursday, May 23
7:00 to 9:00pm
OPENING RECEPTION
Come to the First Presbyterian Church of Titusville and join us for light fare and an overview of Hopewell Valley Heritage Weekend's Offerings. Musical performance by local a capella ensemble, Hopewell Hall.
Friday, May 24
4:00pm to 5:00pm
WAMPUM BRACELET MAKING
Ages 6+
Pennington Public Library
Celebrate Hopewell Heritage Weekend by making your own version of a wampum bracelet in the Lenni Lenape style with colored plastic beads. The Lenni Lenapes were the original people of New Jersey. They would traditionally wear a beaded headband, using wampum beads. Wampum beads are small cylindrical beads made from shells that were strung together and worn as decoration or used as money. The Lenape tribes were well known for their beadwork. Guardian presence requested. Part of Hopewell Valley Heritage Weekend. Registration required: https://wampumbracelets.eventbrite.com.
Each child who makes a wampum bracelet will received one free movie voucher to Hopewell Theater. The vouchers are valid on most films from June–August.
Each child who wears their wampum bracelet to the Civil War Encampment at The Hopewell Museum on Saturday May 25 will be entered into a drawing for a pair of tickets to one of Hopewell Theater's children's programs for the summer:
Saturday, June 29—Family Fun Concert: Steve Pullara
Saturday, July 13—Traveling Lantern Theatre Company: My Mother The Astronaut
Saturday, August 3—Family Fun Concert: Bee Parks and The Hornets
AMERICAN INDIANS IN HOPEWELL: A CENSUS PUZZLE SOLVED
Presented by Larry Kidder at the Hopewell Museum. While doing research in the 1900 and 1910 Hopewell census records, local historian Larry Kidder noticed a number of young Indian men from a number of tribes all over the country working as hired labor on Hopewell farms. His curiosity aroused, he did some investigation and learned they were students from the Carlisle Pennsylvania Indian School participating in an "outing" system. In this illustrated talk, he will look at why Carlisle sent young men to Hopewell farms and how the individuals sent on "outings" spent their time here and often built relationships with the Hopewell farm families throughout the township that had asked to employ them. The talk will include images of some of the students sent to Hopewell, in addition to some of the places they occupied. This is part of the complex history of White/Indian relationships in our nation's history and this little known role of Hopewell Township in it. Sponsored by Hopewell Valley Historical Society.
Saturday, May 25
10:00am to 7:00pm
HISTORIC CIVIL WAR ENCAMPMENT
Join us on the grounds of the Hopewell Museum and see a historical reenactment of a Civil War encampment by the 6th Regiment Infantry USCT. The 6th Regiment US Colored Troops Reenactors, Inc. (6th USCT) is a reenactment group that recaptures a proud American and local heritage, portraying the historic 6th Regiment, United State Colored Infantry (6th Regiment USCI), an African-American battle regiment which fought for freedom in the Civil War. The regiment saw action in Virginia as part of the Richmond–Petersburg Campaign and in North Carolina, where it participated in the attacks on Fort Fisher and Wilmington and the Carolinas Campaign. Several regiment enlistees were decorated with the Medal of Honor for their service. Presented by the Hopewell Museum and the Stoutsburg Sourland African American Museum.
Saturday, May 25
10:00am to 2:00pm
THE ARCHITECTURE OF HOPEWELL
Ages 12+
Join Ian Burrow, Max Hayden, and Alison Baxter on four separate architectural walking tours around Hopewell Borough. Experience the different architectural styles and see examples "in the wild." Tours will meet at the Hopewell Public Library, 13 East Broad St. Hopewell. Tours will start at 10:00, 10:30, 12:30, and 1:00. Registration is required. Visit the Hopewell Public Library or call 609-466-1625 to register. Sponsored by the Hopewell Public Library & Hopewell Borough Historic Preservation Commission.
Saturday, May 25

2:30 to 4:00pm
PRESENTATION BY REV. JOHN R. NORWOOD, PhD & FAMILY
Reverend Norwood is the Principal Justice of the Tribal Supreme Court and Councilman-at-Large for the Nanticoke Lenni-Lenape Nation in South Jersey. He will offer a presentation on the history and current work of the Nanticoke Lenni-Lanape Nation followed by a question and answer session. He will be joined by his wife, Mrs. Tanya Smiling SpiritDove Norwood. Mrs. Norwood represents her tribe as an alternate delegate to the National Congress of American Indians, the oldest and largest organization of tribal governments in the United States. Also joining them will be their daughter, Trinity Happy-Dancing-Feather Norwood. She is the creator of the nonprofit organization, Native New Jersey. Native New Jersey is dedicated to spreading awareness, dispelling stereotypes and misconceptions about Native people, and educating both students and teachers alike about Native history, culture, and current event. Takes place at the Hopewell Museum.
STORYTELLING WITH MARY TODD LINCOLN
Bring your chairs, blankets and flashlights and join us by the encampment fire at the Hopewell Museum to hear stories from Mary Todd Lincoln by storyteller, Pat Jordan.
Pat Jordan, a professional singer-actor, published writer and director, has appeared in scores of productions at the Philadelphia Academy of Music and New York's Cooper's Union, Walnut Street Studio Stages, the 42nd Street Theatre and the Cluman Theatre in New York. Jordan is in demand as a private teacher of stage performance as well as on-camera acting and musical theater. She also is an artist-in-education drama instructor, stage director, and program director of the Chester Theatre Arts Outreach Program, a foundation-sponsored youth initiative celebrating its 10th year. She studied at H-B Studio with Herbert Berghoff and Hal Holden and the Juilliard Opera Workshop. Pat holds a bachelor's degree in Theatre and Communication Arts from Villanova University as well as advanced study in acting, directing and playwriting. Event sponsored by Blackwell Memorial Home.
HOPEWELL BOROUGH MEMORIAL DAY PARADE
Hopewell Borough's annual Memorial Day Parade is one of the oldest Memorial Day parades in the USA. Parade assembly takes place on Taylor Terrace and proceeds down Broad St.
WILLIAM STIVES—A LIVING HISTORY
Join us for Stoutsburg Cemetery's annual Memorial Day service. Steeped in rich history, the Stoutsburg Cemetery Association was officially founded as a burial ground for African American residents and veterans in 1858. Join us to hear the living history of William Stives, presented live by actor Arthur Gregory Pugh. Come share William's story. Takes place at the Stoutsburg Cemetery, Hopewell Township (off of Province Line Road).
Having portrayed Sam Blackwell as part of The Spirits of Hopewell Valley celebration and Aaron Truehart at last year's Hopewell Valley Heritage Weekend, Arthur is honored to return to pay tribute to another of Hopewell's early settlers. Sponsored by the Stoutsburg Cemetery Association.
Sunday, May 26
3:00pm to 5:00pm
OPEN HOUSE AT THE STOUTSBURG SOURLAND AFRICAN AMERICAN MUSEUM
Stoutsburg Sourland African American Museum (SSAAM) will open the doors of Mt. Zion AME to give patrons a peek at our ongoing renovations. Please come and see all the amazing work that has been done to both preserve the building and restore it to it's original condition.
On display will be the architectural rendering of Stoutsburg Sourland African American Museum and Sourland Conservancy's proposed campus. Come find out about all the fascinating plans in the works. This is a great time to get involved in supporting this effort. SSAAM is located at 189 Hollow Road, Skillman, NJ 08558.
PENNINGTON BOROUGH MEMORIAL DAY PARADE
Come watch the Pennington Borough Memorial Day parade. The Pennington Parks & Recreation Commission is the host for this annual event as they honor our heroes, past and present. Bring the family out to enjoy marching bands, floats and walking groups as the parade begins at the HVRSD Administration Building and ends at The Pennington School tennis courts. The day concludes with a concert starting at 5:30pm.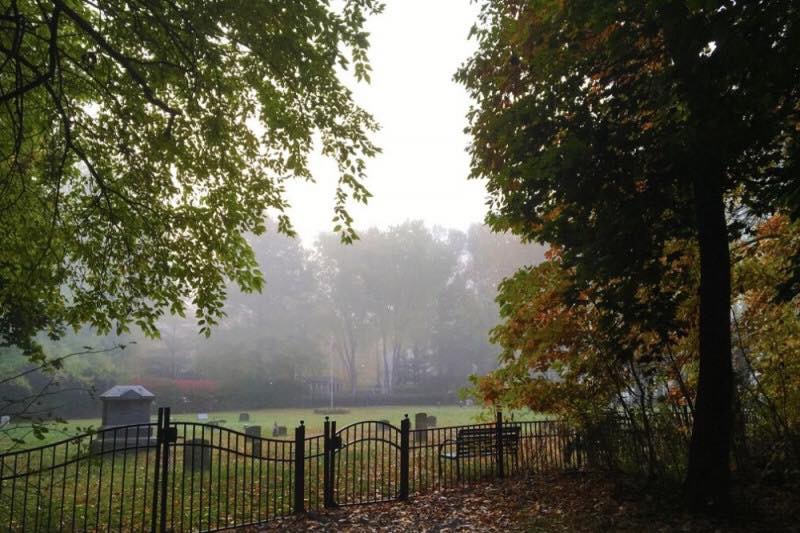 Monday, May 27
2:00 to 3:00pm
SPRING LIFESTYLES OF THE LOCAL NATIVE AMERICANS
Jim Wade, former archivist and researcher with the N.J. State Museum will discuss primitive stone tool use by Native Americans in central New Jersey. Emphasis will be on the significance and importance of the Indian way of life during the spring season, focusing on the activities of community fish gathering, hunting and village life. The program will include a slide presentation and Native American artifacts will be on display. Takes place at the Washington Crossing Park Nature Center.